Free courses and challenges for young people who want to help build a sustainable future
We believe in the power of education to transform the future. We also think there's a compelling alternative to traditional classroom teaching and exams. FIDA will give you opportunities to tackle real-world challenges rooted in the UN Sustainable Development Goals, through creative thinking and collaboration with experts from industry and universities. All our projects and courses are designed for young people of school age and are available free of charge.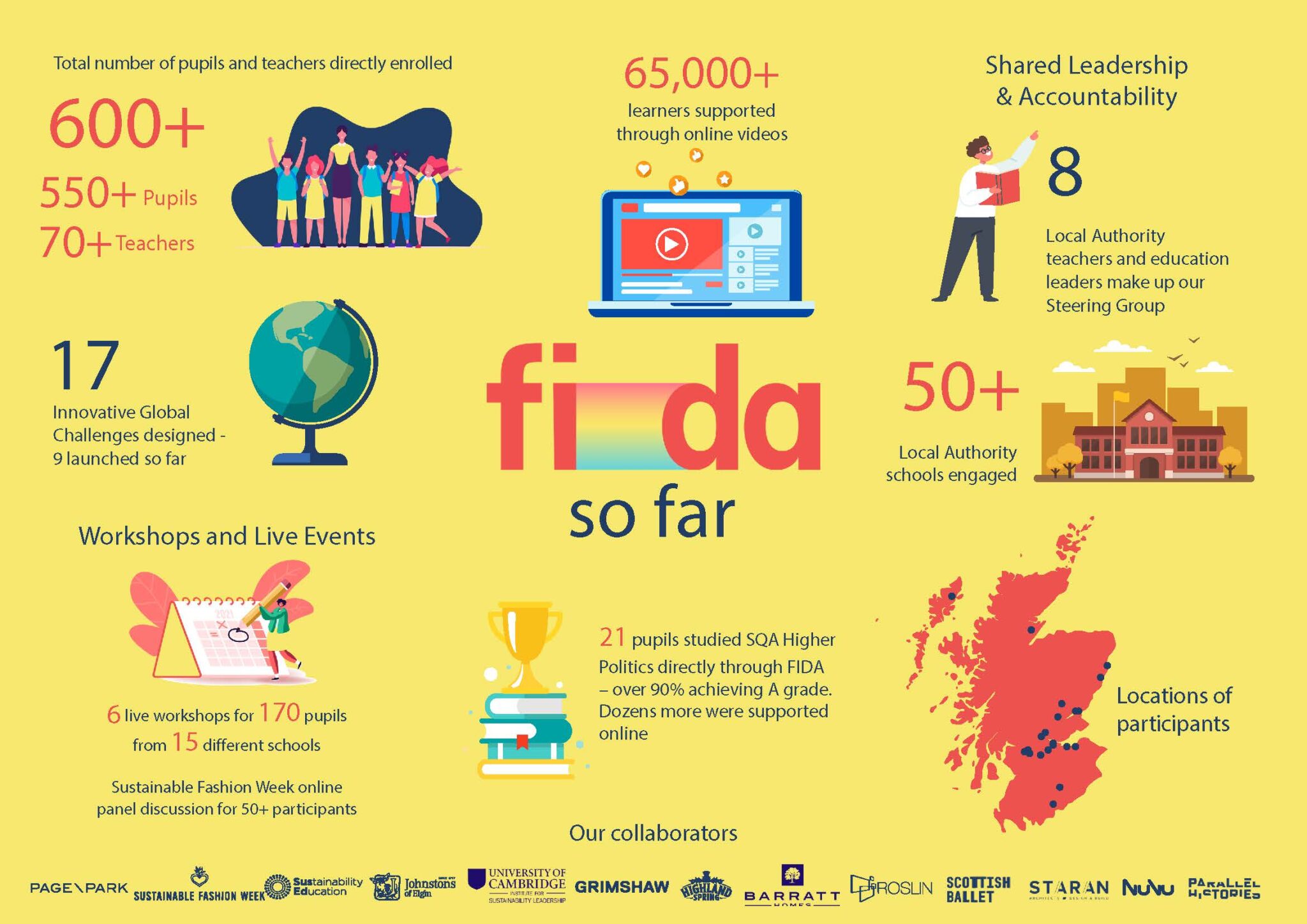 By understanding the world around them through a range of different perspectives and disciplines, students can design meaningful responses to the complex challenges that we face. Young people today have a great social and environmental conscious and want to make the world better in so many ways – they can be powerful change makers and should be supported to do so.
Co-founder of FIDA and Rector of Dollar Academy
FIDA's bold approach to education places the student experience at the centre, providing critical opportunities to engage with industry and stakeholders beyond the classroom. This aligns closely with some of the recommendations I made in my report to Scottish Government on a future vision for Scottish education and I am highly impressed with what the initiative aims to do.
Independent advisor to the Scottish Government on the replacement of the Scottish Qualifications Authority,
Do you want to
learn more about us?