FIDA has always looked to bring young people together to work and learn in new ways. To enable this, we are now planning to build a bespoke learning hub in central Scotland that welcomes pupils from across the country. Up to 50 young people each week will collaborate with experts from industry, universities and NGOs, designing solutions to real-world problems in a building that will provide:

A range of stimulating learning environments – including innovative classrooms and laboratories, maker spaces, a digital prototyping lab and creative arts areas.   

A flexible lecture theatre for talks, seminars, exhibitions and events delivered by influential speakers from the worlds of education, business, science, technology and the creative industries.

A centre for the sharing of emerging educational practice and technology, teacher collaboration and training.  
02.
The living
building
challenge
The Futures Institute will be Scotland's first Living Building Challenge accredited structure. The Living Building Challenge is the most rigorous benchmark of sustainability in the built environment and our project will therefore also be of national significance from a sustainability and architectural perspective.
Living Buildings:

Are regenerative buildings that connect occupants to light, air, food, nature, and community

Are self-sufficient and remain within the resource limits of their site.

Create a positive impact on the human and natural systems that interact with them.
03.
CURRICULUM
DEVELOPMENT
Recent global events have reminded us how complex the world can be, and it is imperative that we afford pupils in Scotland and further afield the opportunity to work across subjects to develop interdisciplinary knowledge. We must also ensure that young people can develop the skills needed to address social and environmental challenges in an increasingly interconnected world. The Futures Institute has been designed to support the intelligent curriculum design needed to face these issues.
In May 2021, FIDA was launched with a vision to tackle three fundamental challenges – the need to find a compelling alternative to traditional classroom teaching and exams; equitable access to education; and sustainability. Since then, over 500 Scottish school pupils have benefited from taking part in interdisciplinary FIDA courses and challenges, free of charge.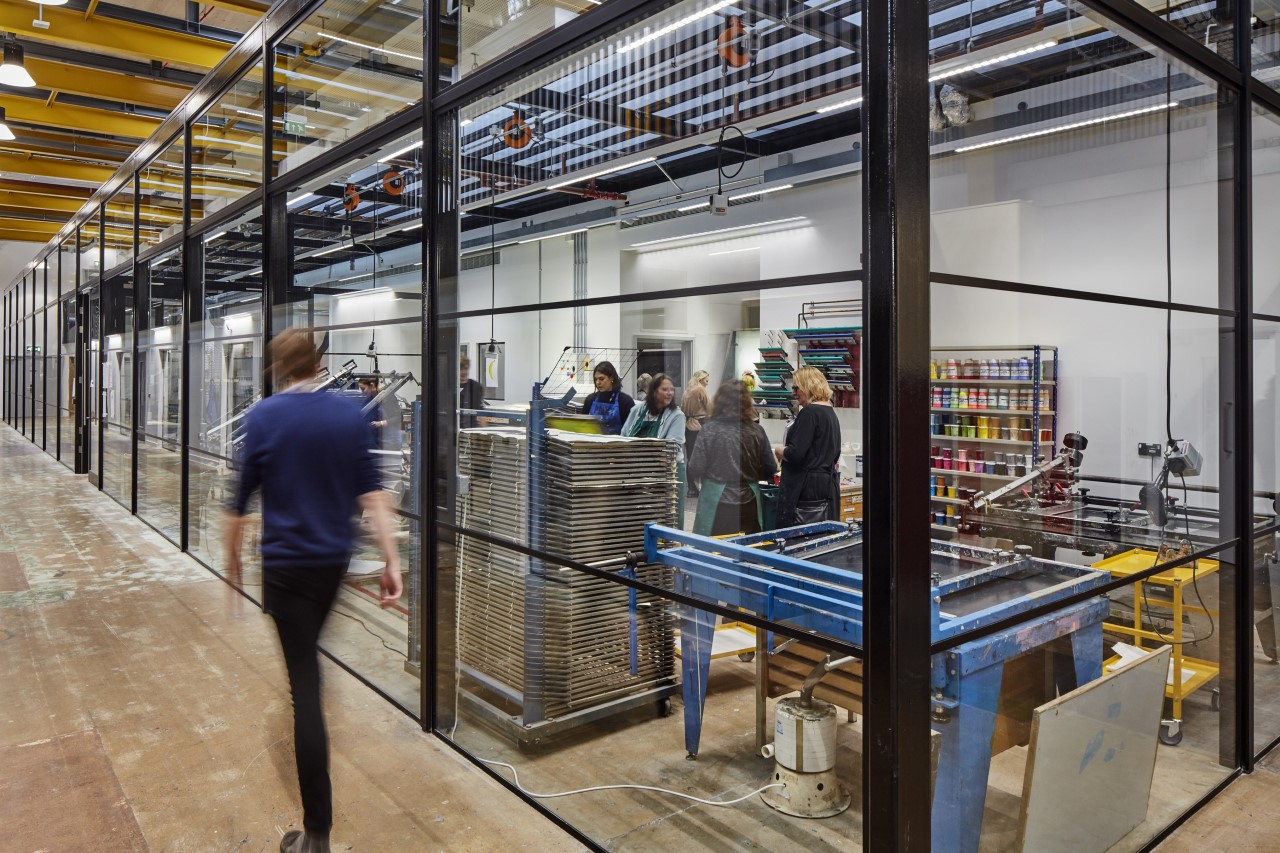 Moving forward, we predict successful schools throughout the UK will make an increasing amount of time available for interdisciplinary working in collaboration with industry and academia, as is the norm at FIDA. Professor Ken Muir, the independent advisor to the Scottish Government on the replacement of the Scottish Qualifications Authority, has publicly endorsed FIDA:
"FIDA's bold approach to education places the student experience at the centre, providing critical opportunities to engage with industry and stakeholders beyond the classroom. This aligns closely with some of the recommendations I made in my report to the Scottish Government on a future vision for Scottish education and I am highly impressed with what the initiative aims to do."
Professor Ken Muir
Since May 2021, FIDA has provided young people across Scotland with unique opportunities to undertake real-world challenges founded on the 17 UN Sustainable Development Goals. These take the form of workshops, skills-based courses, design challenges and competitions, all of which are offered either in person and/ or via an online platform to enable the widest possible participation.   
FIDA courses and projects share three key characteristics:

They are rooted in at least one of the UN Sustainable Development Goals;

They require pupils to think creatively and draw upon different areas of knowledge and learning in order to solve real-world problems;

They are co-designed and delivered with experts from industry and universities.
To date, over 500 pupils and teachers from across Scotland, and further afield, have benefited from FIDA resources – around 15% from Dollar Academy and 85% from local authority schools:
There is a move towards education models like FIDA in numerous countries around the world. When it comes to the complicated global problems that we face, climate change and the wider issues of sustainability being key examples of this, academics and industry leaders tell us that at least some of the solutions will come from breaking down subject silos. This has serious implications for teaching and learning, with the importance of group-based interdisciplinary working becoming more prominent.
"Scotland finds itself in a fast-changing, digital world.  We aspire to play a leading role in that world, so it is vital that young people leave school with more than just knowledge taught in the classroom.  FIDA is demonstrating the enormous potential of a new way of working that will equip young folk with the skills they need to thrive and succeed in the modern workplace.  And this new way of working demands a new kind of space.  I really feel that the proposed new building, with innovative spaces to think, design, create, collaborate and communicate, is exactly what FIDA needs to offer these vital educational experiences to young people from across our country. I strongly support this ambitious and important plan."
Tim Allan CBE, Chair of the V&A Dundee and entrepreneur, investor and philanthropist
Central to Dollar Academy and FIDA's founding principles is a core belief in the transformative power of education and the responsibility to support as many young people as possible in their development. FIDA's free online provision and in-person workshops have allowed the Academy to further develop its existing bursary provision in a modern and scalable way to children across the country, and beyond. The new building will allow the school to develop this important work even further.  
"To be given access to this resource has been an absolute godsend and the support FIDA has given me has been immeasurable. More importantly, the resource being made available to my students has boosted their confidence and ability immensely."
David Thomson, Head of Modern Studies at Morgan Academy in Dundee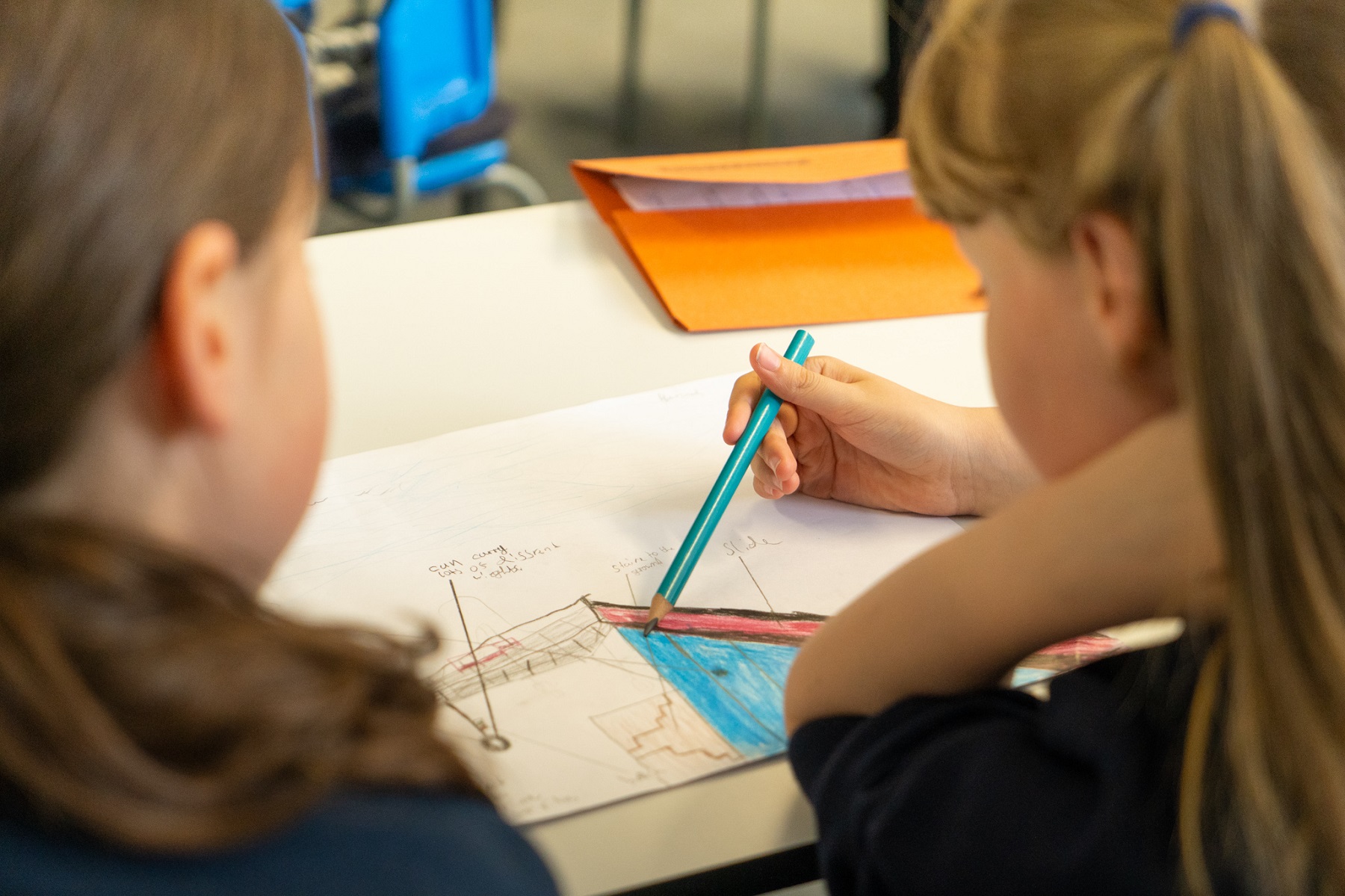 "The weekend was excellent. It gave us a taste of the teamwork needed to make projects work. I am most grateful for the knowledge I gained from the architects. Model-making after the brainstorming sessions enabled us to see how to generate ideas into reality, and my favourite part was when we were all working as a large team to complete the artistic monument."
S6 pupil from Glasgow who participated in FIDA's 'Design for the Planet' architecture workshop during COP26
05.
Community
wealth building
Guided by the principles of community wealth building, anchor institutions such as Dollar Academy have an opportunity to play defining roles in creating and reinforcing local economic ties. This new initiative will allow the school to build more partnerships that will allow it to play an even greater role in the local community, and work is currently underway with Scotland's International Environment Centre (SIEC), Clacks Council and Stirling University.
SIEC is a pioneering collaboration that aims to create an 'innovation community' in the Forth Valley, driving the creation of a net zero regional economy and acting as a global exemplar of low-carbon growth. Through innovation and partnership, SIEC delivers transformational change in sustainable business practice, positioning the protection and enhancement of our natural resources as an enabler of economic prosperity, wellbeing, and a just transition to a net zero future.
"Scotland's International Environment Centre is delighted to be collaborating with FIDA. The ideas and innovations being generated by young people are inspirational and, in partnership, FIDA and SIEC can enable those ideas and innovations to become reality as clean, sustainable businesses, technologies and services. This will play a central role in establishing Clackmannanshire as the headquarters of low-carbon innovation for Scotland."
Dr John Rogers, Executive Director of the Research, Innovation & Business Engagement at the University of Stirling
With our new partners, we are exploring how a sustainable business accelerator could take the ideas generated by young people in our new Institute and turn them into reality, thereby fostering entrepreneurism and empowerment.
"Partnership working is a key value for Clackmannanshire Council and the delivery of Scotland's International Environment Centre alongside the University of Stirling is a great example of what effective partnerships can achieve.
The chance to participate in FIDA through the SIEC is a tremendously exciting opportunity for our residents, the County and Scotland. I am particularly keen to see how we can build on the foundations already in place through FIDA and the SIEC Young Pathfinders to maximise opportunity and access to innovation, enterprise and ultimately better, well paid jobs for our young people.
By embedding the principles of Community Wealth Building into our partnership, I am optimistic that the benefits of our work will be shared across Clackmannanshire and beyond."
Councillor Ellen Forson, Leader of Clackmannanshire Council
We would be delighted to hear from anyone who would like to help us with this ground-breaking initiative. Please complete the contact form below and a member of the project team will be in touch.
©2021, Dollar Academy, All rights reserved. The Governors of Dollar Academy Trust is a charity registered in Scotland, no SC009888. Built and maintained by Multiply Agency