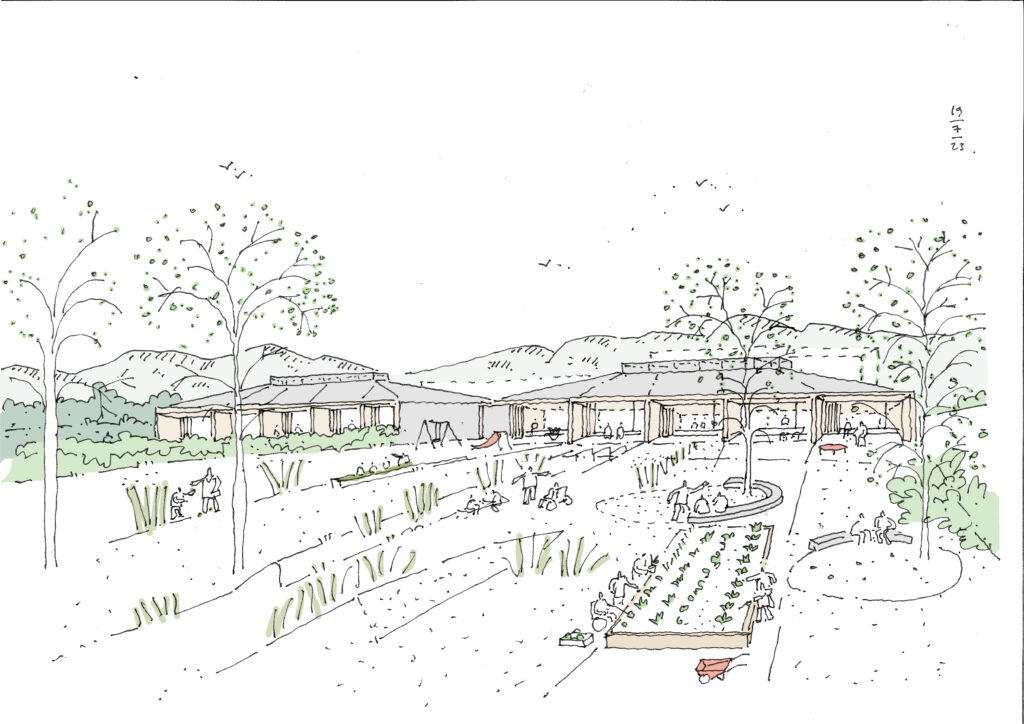 Wellbeing Hub Design Competition
The new Wellbeing Hub and Lochies School complex will be an exciting new facility for Clackmannanshire.  It will offer accessible sport, leisure, health and learning opportunities for all the county's residents, and will be a place where people can come together to connect with each other and with the beautiful natural environment.  We're delighted to be working with Clackmannanshire Council to launch this competition to design an accessible outdoor space for the community to use and enjoy.
All the information you need to enter is here on our FIDA online platform.  The competition is open to learners in years S3-S6 who live in Clackmannanshire, and entry is free of charge. To get started, all you need to do is log in (or register for a free account if this is your first time with us).  This will give you access to the online project, which contains all the instructions you need.
You will learn about the ambitious aims behind the project, and will research what people of different ages might want and need from the new facility. You will then come up with creative and imaginative ideas for an outdoor space that can support people to be active, healthy and connected to their community.
As with all FIDA projects, sustainability is a key element. So you will explore what we mean by 'wellbeing' and the many different factors that contribute to our physical, mental and emotional health. You'll also need to consider how to incorporate sustainable materials and how to encourage wildlife as you develop your design.
The competition launches on Monday 23rd October and the closing date is Friday 12th January 2024. The judging panel will include members of the professional design team.  Five entrants will be shortlisted and will have the opportunity of a half-day workshop with the design team. One winning entry will then be selected, and the winning individual or team will have the opportunity of further work experience.
To enter the competition, create or log in to your FIDA account – and then select Wellbeing Hub Design Competition below to access full details of the competition and how to take part.