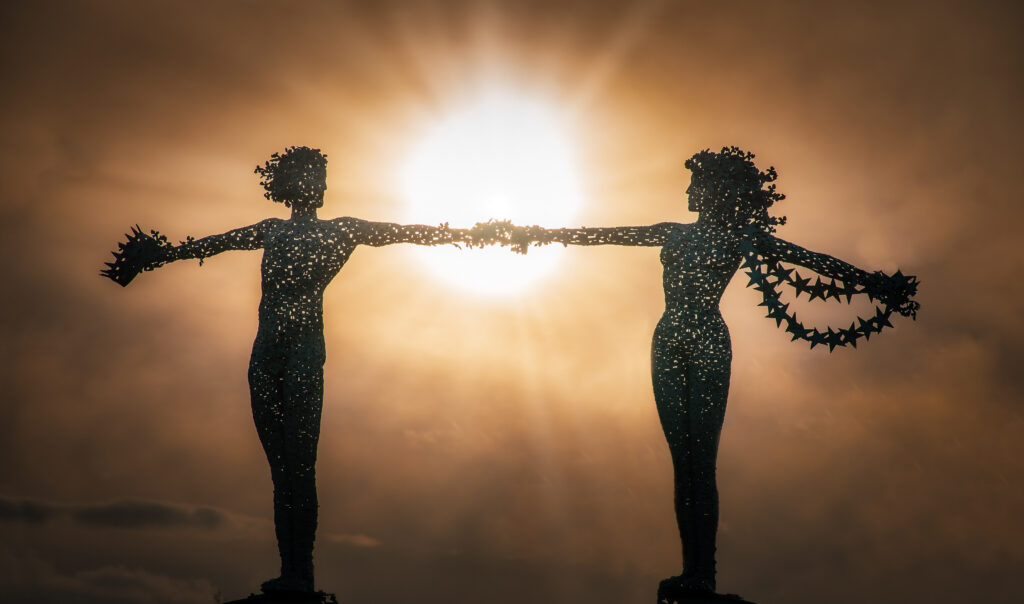 A Tartan for Clackmannanshire
We're delighted to be working with the Provost of Clackmannanshire, Councillor Donald Balsillie, to launch a competition for learners in S1-S6 to design the county's first official tartan
All the information you need to take part is on our FIDA online platform.  Taking part is simple and free of charge, and is open to learners who study at any Clackmannanshire secondary school, or who live in the county but travel to school in another area.  All you need to do is login (or register for a free account if this is your first time with us).  This will give you access to the online project.
You will learn about tartan and its design principles from expert designers and weavers, as well as exploring the rich heritage and natural environment of Clackmannanshire to inspire your designs. As with all FIDA challenges, sustainability is a key factor.  So the project also involves you coming up with ideas for potential products made from the tartan that would bring social and economic benefits to the local community – and thinking about how to minimise fabric waste.
The competition is being launched on 21st September 2022, during Sustainable Fashion Week, and the closing date for entries is 30th November 2022, St Andrews Day.
Provost Balsillie said: "I am delighted to launch this competition. The creation of a Clackmannanshire tartan is something I am passionate about and I'm pleased that it will be designed by a local young person, giving the pupil the chance to go down in history as its creator. The judges will be looking for something that reflects Clackmannanshire's landscape, history, culture and heritage and I'm really looking forward to seeing the designs."
The judging panel will include the Provost, together with Claire Hunter of Taffled Threads and Lesley Thornton of Crimson Kilts, both based in Clackmannanshire. McCall's Highlandwear has kindly offered prizes worth £300.
To enter the competition, create or log in to your FIDA account – and then select A Tartan for Clackmannanshire below to access the project and find full details of how to take part and what the judges are looking for.